I make a small collection of products that make great gifts for friends and family or as a treat for yourself. Purses, lavender purses, key-rings, Frumpy Fairies and Cannie men. They are all quite light in weight, just perfect for sending abroad and all made in Scotland. They also make perfect wee gifts for teachers, or people you want to thank They are all made in locally sourced tweeds, tartans and printed Linens.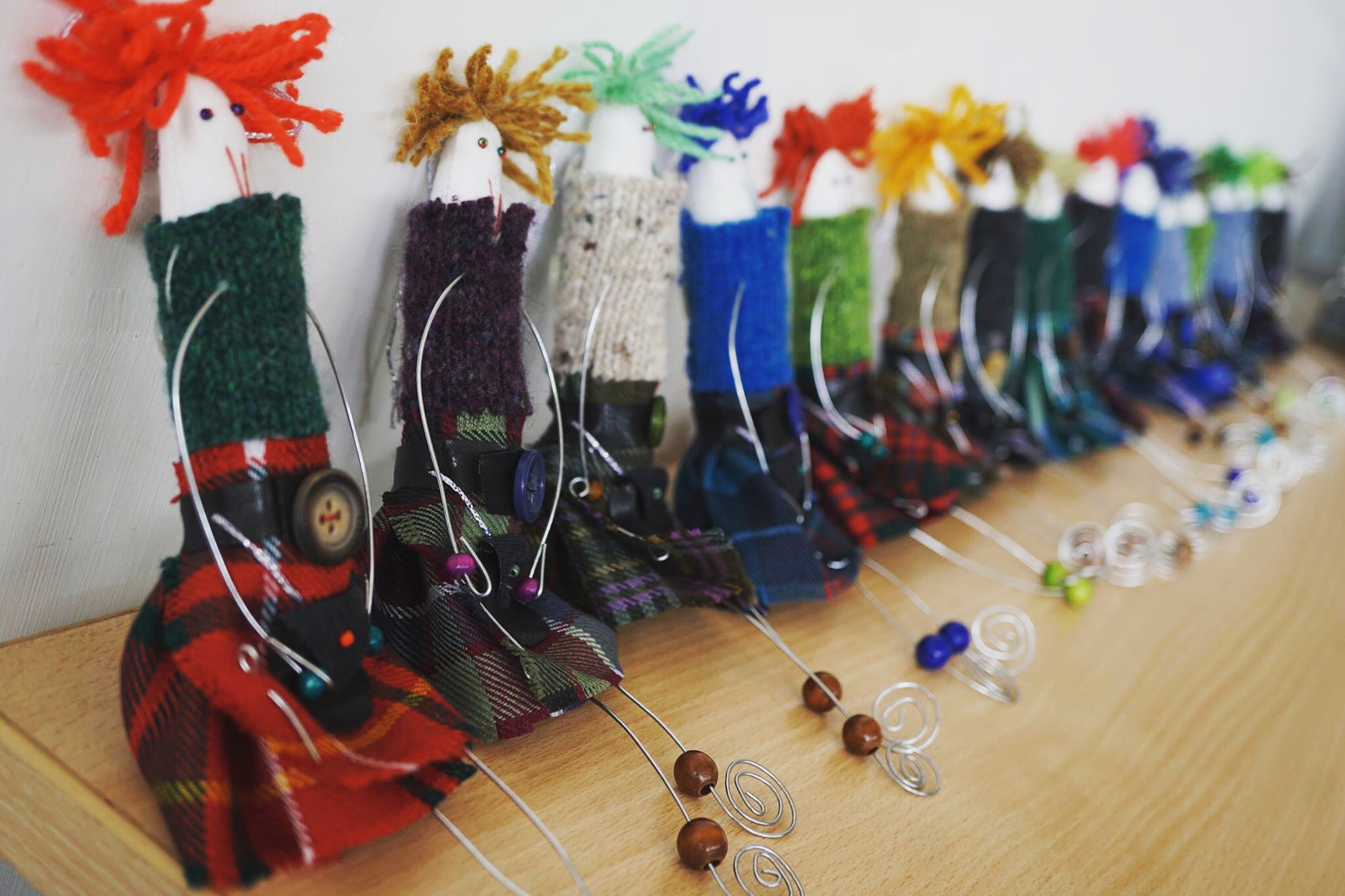 The Cannie Men are decorative gifts. The Lads have little kilts, sporrans and wool jumpers . They each have their own Scottish name including Murdo, Hamish and Wild Willie and some mad hair. The Real Scotsmen have a few wee extras under their kilts!! again Commissions are welcome.
Each wee man is unique and is lovingly made with locally sourced fabric, yarns, buttons and beads with metal arms and legs. They can sit or be hung up around the house. Tell them your wishes and perhaps they will come true.
(Please note these are decorative and not toys)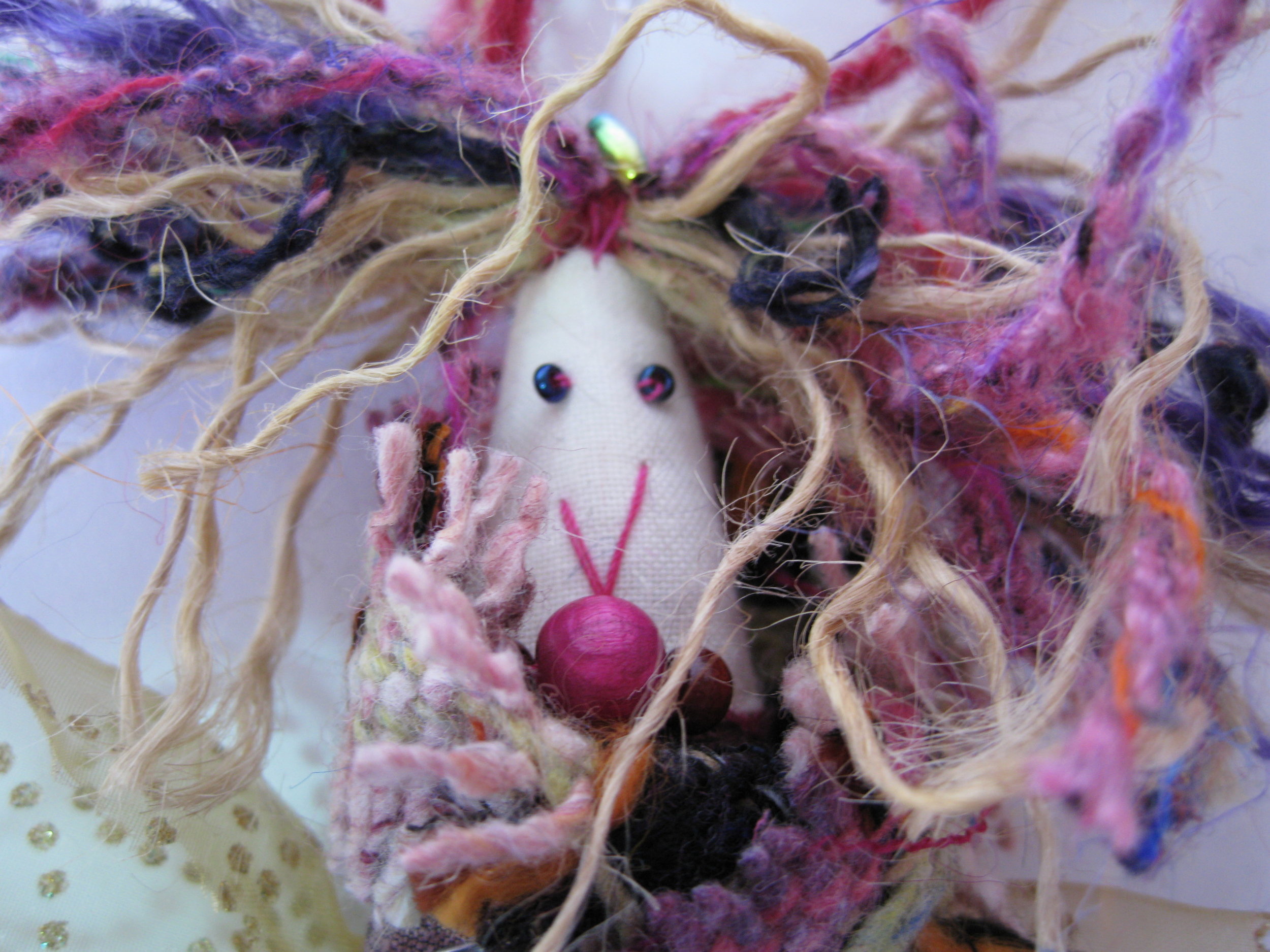 Frumpy Fairies are great fun with wild hair, little hats, scarves and a bead necklace you cant help but fall in love with them. There are a few different styles, the Tartan and Tweed girls, the Flower Fairies and nearer Christmas there is a few Sparkly ones too.
Each wee girl fairy is always unique and has her own name that reflects her style.
Commissions are welcome – For example for weddings, new babies, birthdays and special occasions, tooth Fairies and teacher thank you presents. Names can be personalized too.
The Keyrings come as hearts or rectangle layers of fabric with upcycled leather and strong quality metal wear. They come packaged on a card with an envelope and a wee message about how precious your keys. They come packaged in a cellophane envelope. The fabrics are all locally sourced tartan and tweeds.